CLEANWATER1
Product Overview
Our Water Quality and Wastewater Products
cleanwater1 is the leading provider of water quality solutions in the US and the only to offer a complete set of end-to-end water quality and wastewater treatment products and solutions. cleanwater1 pairs proven brands like Polyblend®, Dynablend™, PAX Mixers, Monoclor® RCS and Microclor®, with cutting edge strategies and innovations to help customers meet and exceed water quality goals and regulations. Listed below is an overview of our water quality and wastewater products by product category. For in-depth information about the product, applications, case studies, data sheets and more, visit the product page.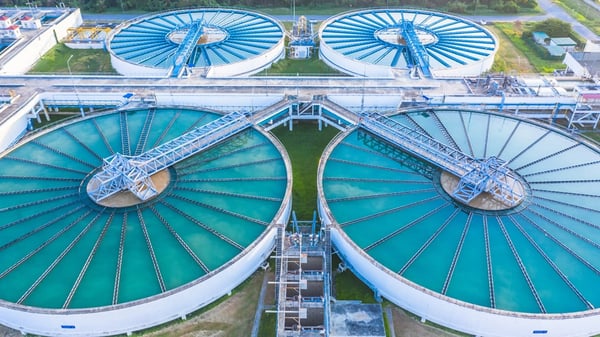 On-Site Generation
Microclor On-Site Hypochlorite Generation is the ideal choice when safety, cost and sustainability of supply come first. Learn more about our flagship product.


Mixing
PAX Water Mixers create a powerful vortex flow pattern inside water storage tanks from top to bottom.



Dosing Management
Control the amount of a chemical that is added to your system with accurate dosing management. Improve efficiency and reduce waste.




Tank Venting
Learn how our mixers, aerators and ventilators turn water storage tanks into water treatment systems.



Liquid Polymer Activation
Optimize performance with Polyblend and Dynablend liquid polymers. Achieve cleaner drinking water or treate wastewater.




Dry Polymer Activation
Optimize efficiency and costs with Polyblend and Dynablend dry polymers. Customize by application to achieve desired results.




Chemical Metering
Encore® chemical metering pumps are reliable, accurate and versatile. Use for all types of liquid and slurry dosing.



Flow Metering
Our broad line of rotameter-type flowmeters provide reliable readout, transmission, and control of liquids or gases.



Questions? Let's get the conversation started.
Tell us a little bit about you and the information you're looking for and we'll send you information by email about the topics you are interested in. Check the box to have a cleanwater1 expert contact you within one business day.
Information The way you want it
Additional Resources

Learn At Your Pace
By subscribing to our learning track, you will receive emails featuring videos, webinar invites, informative articles and more.

View Our Online Library
Featuring brochures, case studies, data sheets and more. Filter by product category, brand, location, use case or document type.

Connect With Us
Contact a member of our team using our online form, by email or give us a call. We look forward to speaking with you.