The Benefits of Active Mixing
Selecting a tank mixer requires consideration of a number of factors, including a tank's volume, shape, turnover and the process goal. While there are many mixing technologies on the market, their performance and effectiveness varies greatly.
A passive mixer uses the inflow of water into a tank to produce mixing. During periods of low demand (when mixing is most needed), passive mixers often fail to fully mix a tank. And for challenging applications, such as ice prevention and DBP removal, passive mixers are insufficient.
Active mixers, such as PAX Mixers, are motorized pieces of equipment that operate on electric grid and continuously mix tanks. This continuous, powerful circulation provides the most thorough mixing for tanks and enables operators to keep tanks full without sacrificing water quality.
This diagram shows a PAX Mixer PWM 400 at work.
What is Thermal Stratification and Thermocline?
In order to ensure high water quality throughout the year, mixing is essential for minimizing residual loss, DBP formation and biofilms. Most water tanks have a common inlet and outlet. A tank may be able to mix itself when tank turnover is high. However, when turnover drops or temperatures climb tanks can become thermally stratified.
Thermal stratification happens when the heat of the sun warms up some of the water in the tank. That water floats to the top of the tank. When the tank is drained at the end of the day, warm water is left behind. As the tank is filled during the night, the water entering the tank is typically colder than the water in the tank. This creates a thermocline - a sharp thermal boundary that will prevent the tank from mixing.

This thermocline can persist for many days trapping old water in the top of the tank where it loses its residual disinfectant and grows disinfection byproducts. When that water finally escapes the tank, it can lead to taste and odor issues in the distribution system.
View a brief video on how active mixing addresses thermal stratification.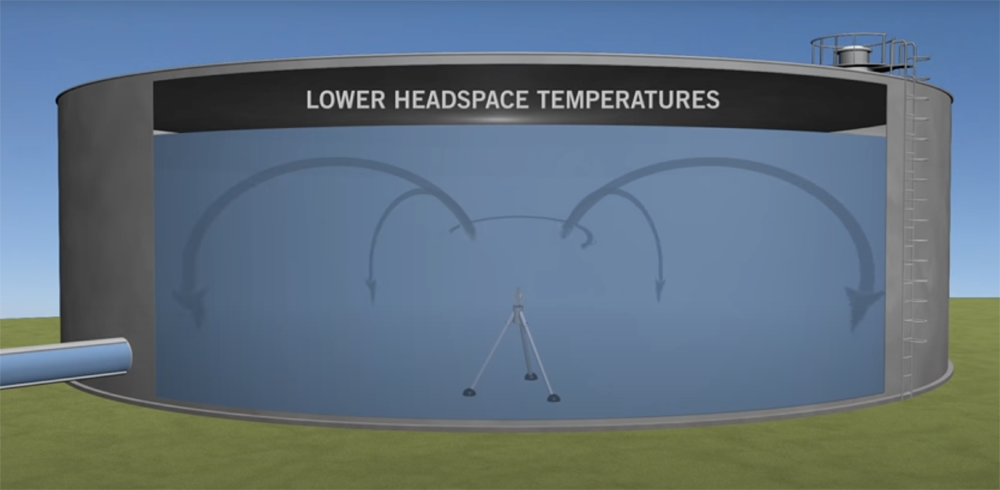 PAX Water Mixers create a powerful vortex flow pattern inside water storage tanks to circulate the entire volume, top to bottom, and eliminate thermal stratification.
Mixing Eliminates Thermal Stratification Before It Starts
To achieve good water quality, consistent water temperature needs to be maintained. Circulating water inside the tank leads to consistent water temperatures.
By lowering the overall water temperature, mixing also helps to lower the tank headspace temperature and can help to lower corrosion rates. For systems that use chloramines as a residual disinfectant, PAX Mixers can help to stabilize water quality and temperatures inside tanks lowering the risk of nitrification.

PAX Mixers can also help to blend variations in water quality going to water storage tanks and deliver consistent stable water quality.
Bottom line: Powerful mixing helps prevent conditions favorable to residual loss, disinfection byproducts, nitrification and ice damage.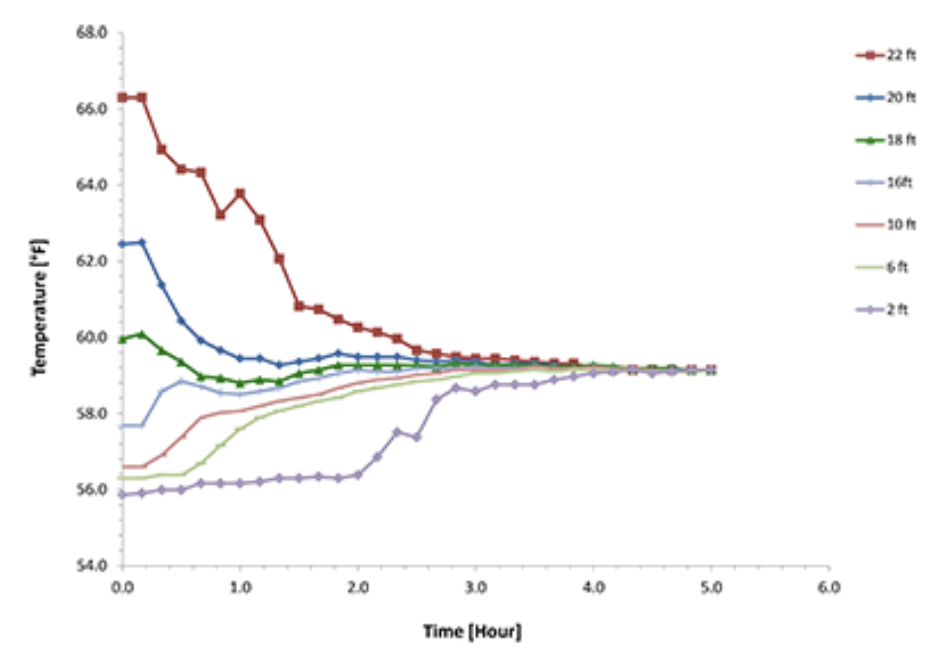 Mixing systems must be able to achieve a fully blended tank in less than the cycle time of the tank.
The Faster the Blend Time,
The More Powerful the Mixer
Blend time is the time required to fully mix a tank and is a reliable metric for evaluating mixing power – the faster the blend time, the more powerful the mixer.
Being able to push cold water at the bottom of a tank up through the warm layers of water at the top, requires a powerful mixer. Mixing systems must be able to achieve a fully blended tank in less than the cycle time of the tank.
It is important to calibrate manufacturers' claims with real-world blend time data (temperature and/or chemical).
Mixers Vary Considerably in Price and Performance
When looking for a mixer, it is important to get the facts. Third party studies are a great place to start. When it comes to performance, third party studies have shown that there are large differences in mixing capability depending on which mixing technology is used.
There can also be a significant difference in costs. While mixer prices can vary by a factor of three, performance can vary by a factor of ten or more.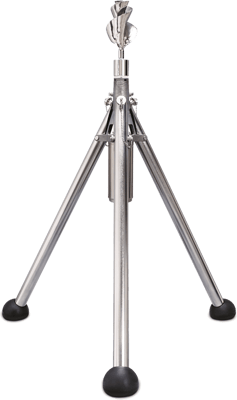 Eliminate thermal and chemical stratification

Reduce Disinfection Byproducts (DBPs)

Reduce water age, ice formation and headspace corrosion

Jet Mixers
PAX Jet Mixers create a powerful vortex flow pattern inside small-to-mid-size water storage tanks.

Impeller Mixers
PAX Impeller Mixers are powerful and energy-efficient active mixers for mid-to-large size tanks.

Horizontal Mixers
PAX Horizontal Mixers are ideal for large, underground water storage tanks and shallow tanks.

Tank Shark

®
Tank Shark® Eductor Mixers provide powerful mixing for the most challenging situations.

Let's get the conversation started
Tell us a little bit about you and the information you're looking for and we'll send you information by email about the topics you are interested in. Check the box to have a cleanwater1 expert contact you within one business day.
Information The way you want it
Additional Resources

Learn At Your Pace
By subscribing to our learning track, you will receive emails featuring videos, webinar invites, informative articles and more.

View Our Online Library
Featuring brochures, case studies, data sheets and more. Filter by product category, brand, location, use case or document type.

Connect With Us
Contact a member of our team using our online form, by email or give us a call. We look forward to speaking with you.