AREA OF EXPERTISE
Chemical Metering
Chemical metering pumps, also known as dosing pumps, are used to accurately and consistently inject chemicals into a process stream at a predetermined rate. These pumps are commonly used in various industries, including water treatment, chemical processing, food and beverage, pharmaceuticals, and agriculture.

Chemical metering pumps can be used in the following ways:
Water treatment: Chemical metering pumps are used to inject chemicals such as chlorine, sodium hypochlorite, and other disinfectants into water treatment processes.
Chemical processing: Chemical metering pumps are used to add precise amounts of chemicals to chemical processes, including catalysts, acids, and bases.
Food and beverage: Chemical metering pumps are used in food and beverage processing to accurately dose ingredients such as flavorings, preservatives, and sanitizers.
Pharmaceuticals: Chemical metering pumps are used in pharmaceutical production to accurately dose active ingredients, buffers, and other chemicals.
Agriculture: Chemical metering pumps are used in agriculture to apply precise amounts of fertilizers, herbicides, and pesticides.
In general, chemical metering pumps are used wherever accurate and consistent dosing of chemicals is required.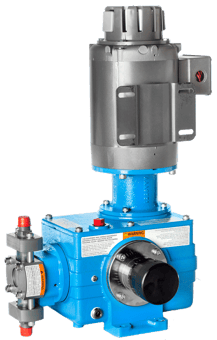 Displayed here is the Encore 700® metering pump, recognized throughout the industry its longevity, reliability and accuracy. It is also certified to NSF/ANSI 61 standards for use in drinking water applications.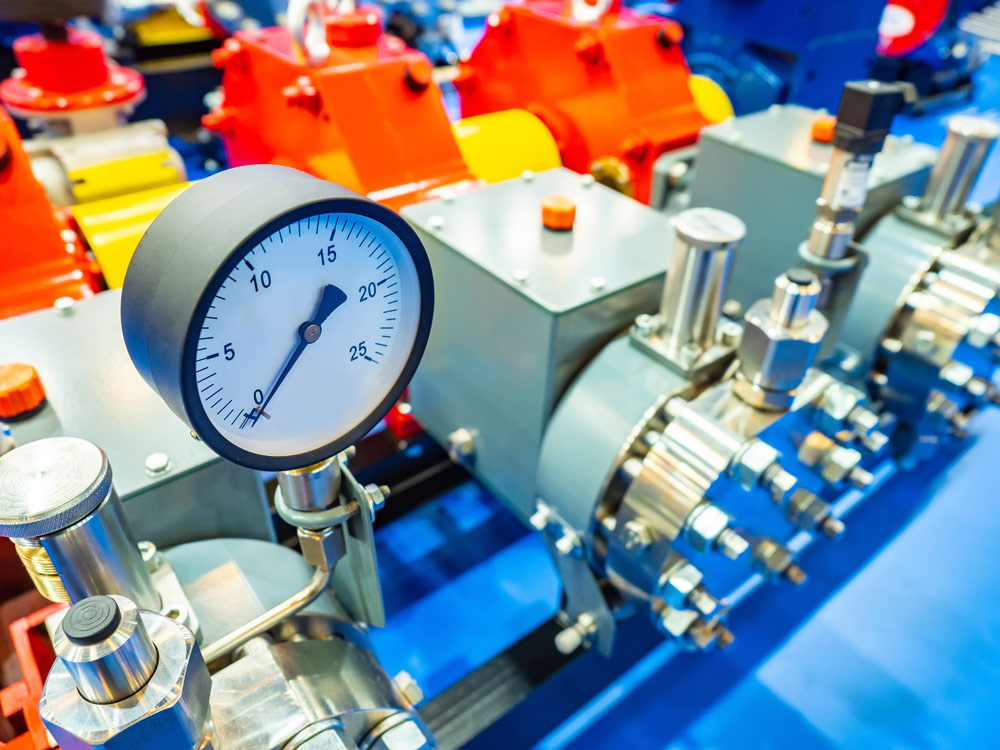 A Long History of Reliability, Safety and Accuracy
With over 100 years of liquid feed experience, cleanwater1 continues to be the leader in disinfection and chemical feed systems for potable water, wastewater and industrial process applications.
cleanwater1 products provide safe, reliable and accurate methods for controlling the amount of chemicals added to water sources or processes.
cleanwater1 equipment can be used to accurately dose chemicals ranging from sodium hypochlorite and caustics to viscous polymers and slurries. High performance materials are used in all critical areas to ensure optimum compatibility and long service life.
The complete line of liquid feed equipment offers an extensive range of capacities from 0.09 gph (0.3 lph) to over 660 gph (2,500 lph).
Match the Best Pump To Your Application
With cleanwater1 chemical metering pump products, you do not have to compromise on a marginal liquid feed and controls technology for a particular application. Instead, you can choose from multiple technologies to match the best pump to your application.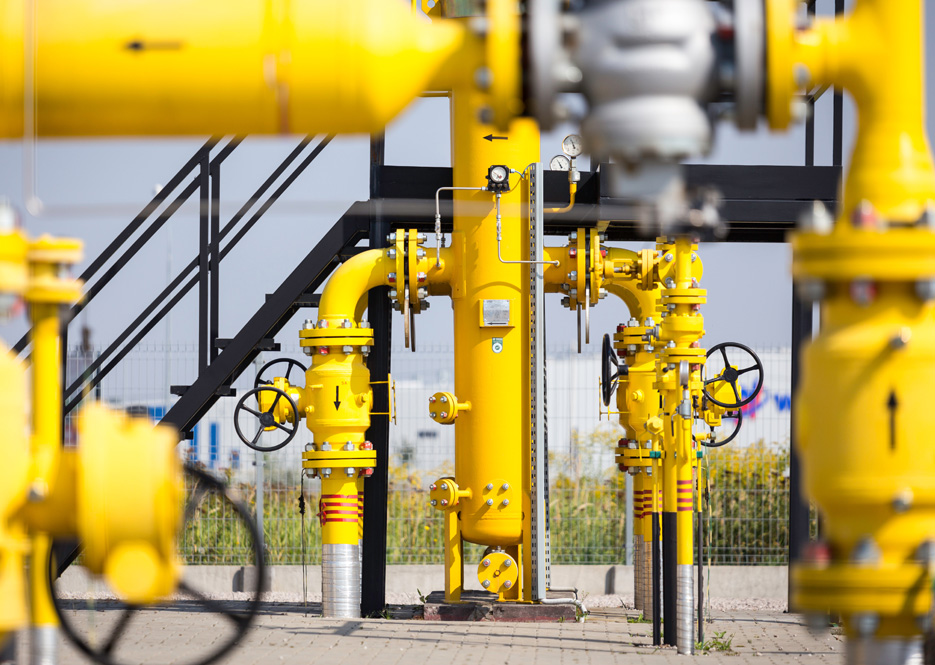 Benefits of Chemical Metering Pumps

Virtually Maintenance Free

Accurately doses chemicals

Lasts Decades
Our Chemical Metering Pump Solutions

Chemtube

®
Hydraulically Actuated Tubular Diaphragm Pumps and Skid Systems. Ideal for feeding slurries, high-viscosity fluids and corrosive liquids.

Encore

® Pumps
Mechanically Actuated Diaphragm Metering Pumps and Chemical Metering Pump Packages. Reliable, accurate and versatile pumping solutions.

EZ Products
EZ Drum shelves designed to secure a metering pump atop a drum. EZ skid-mounted chemical metering system designed for single or dual pump systems.

Let's get the conversation started
Tell us a little bit about you and the information you're looking for and we'll send you information by email about the topics you are interested in. Check the box to have a cleanwater1 expert contact you within one business day.
Information The way you want it
Additional Resources

Learn At Your Pace
By subscribing to our learning track, you will receive emails featuring videos, webinar invites, informative articles and more.

View Our Online Library
Featuring brochures, case studies, data sheets and more. Filter by product category, brand, location, use case or document type.

Connect With Us
Contact a member of our team using our online form, by email or give us a call. We look forward to speaking with you.